Choose a fitness classes to suit you
90% of people say they prefer to exercise in groups, that is why we offer all our members over 100 weekly classes, fun and friendly sessions. Ideal for keeping fit in Saltash, Cornwall, near Plymouth, Devon, including the world-famous Les Mills workouts. Led by our highly qualified, experienced instructors who will motivate and direct you throughout the class. (Minimum age 16 years).
Are you a member? Download the Elite Live App to start booking your classes today!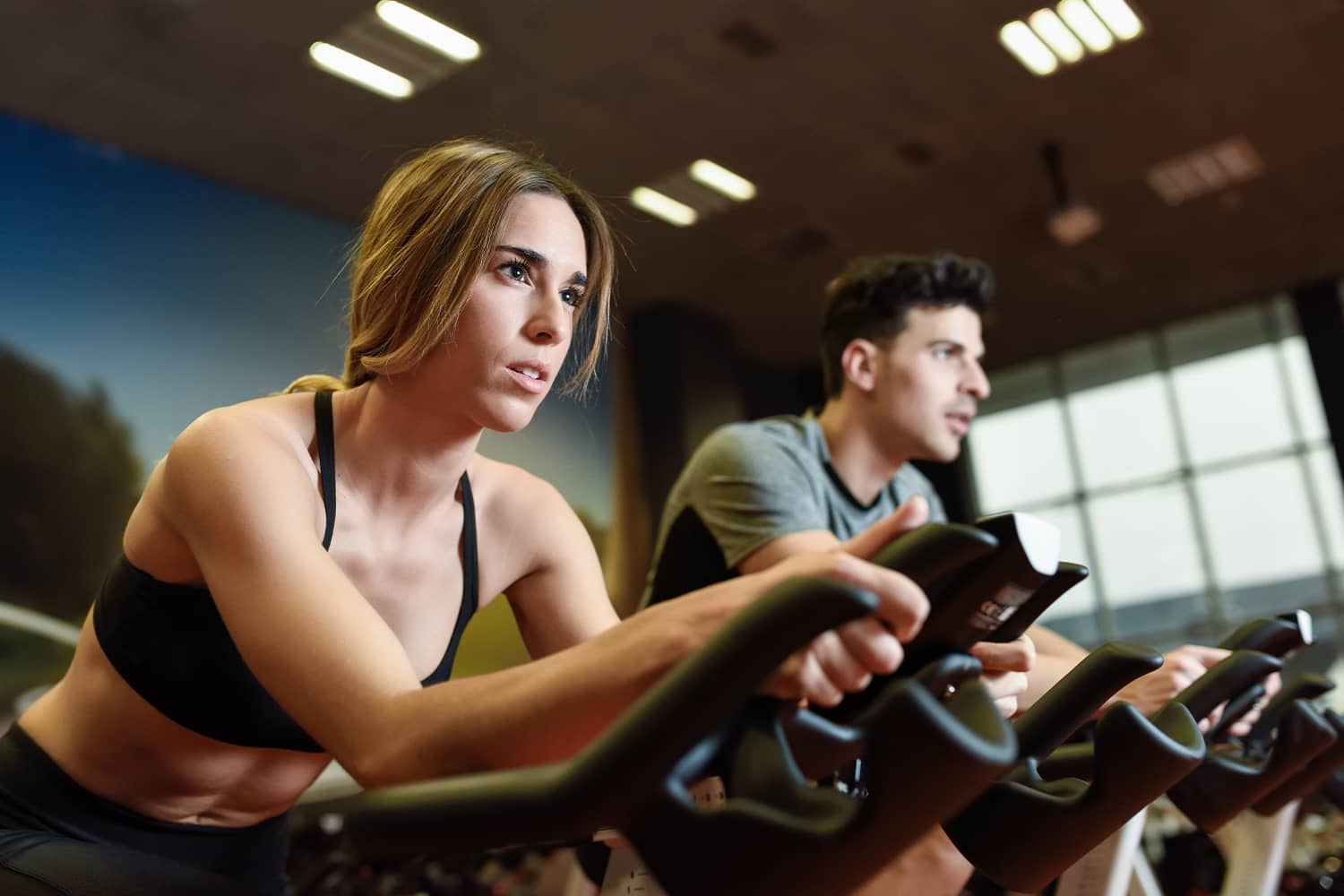 Les Mills Virtual RPM
On screen instructors
Group, indoor cycling workout, where you control the intensity. It's fun, low impact and you can burn up to 500 calories a session. With great music pumping and the group cycling as one, your virtual instructor takes you on a journey of hill climbs, sprints and flat riding.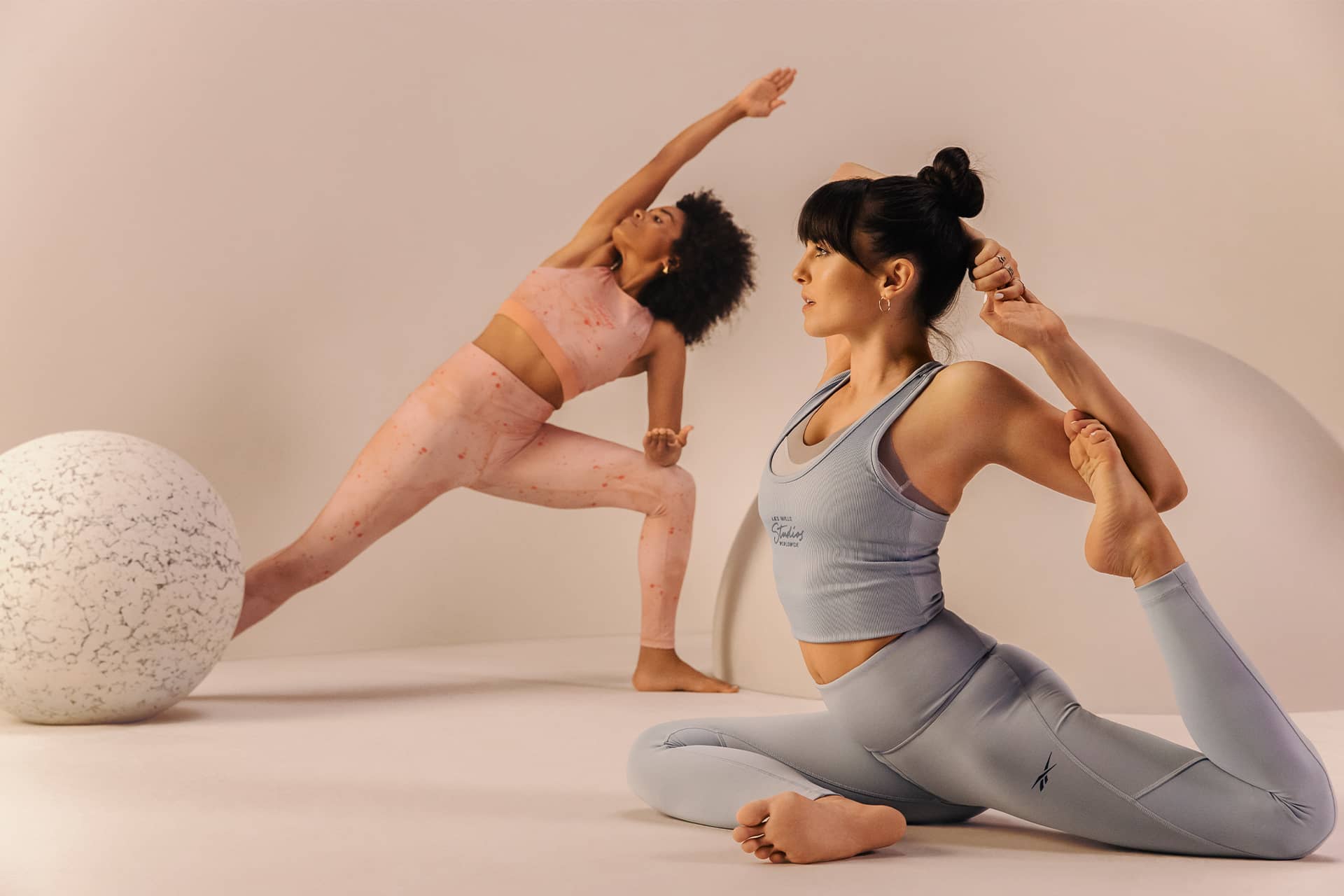 Les Mills Body Balance
Strengthen your entire body
Instructor-led class. An inspired soundtrack plays as you bend and stretch through a series of simple yoga moves and embrace elements of Tai Chi and Pilates. Breathing control is a part of all the exercises, you'll strengthen your entire body and leave the class feeling calm and centered.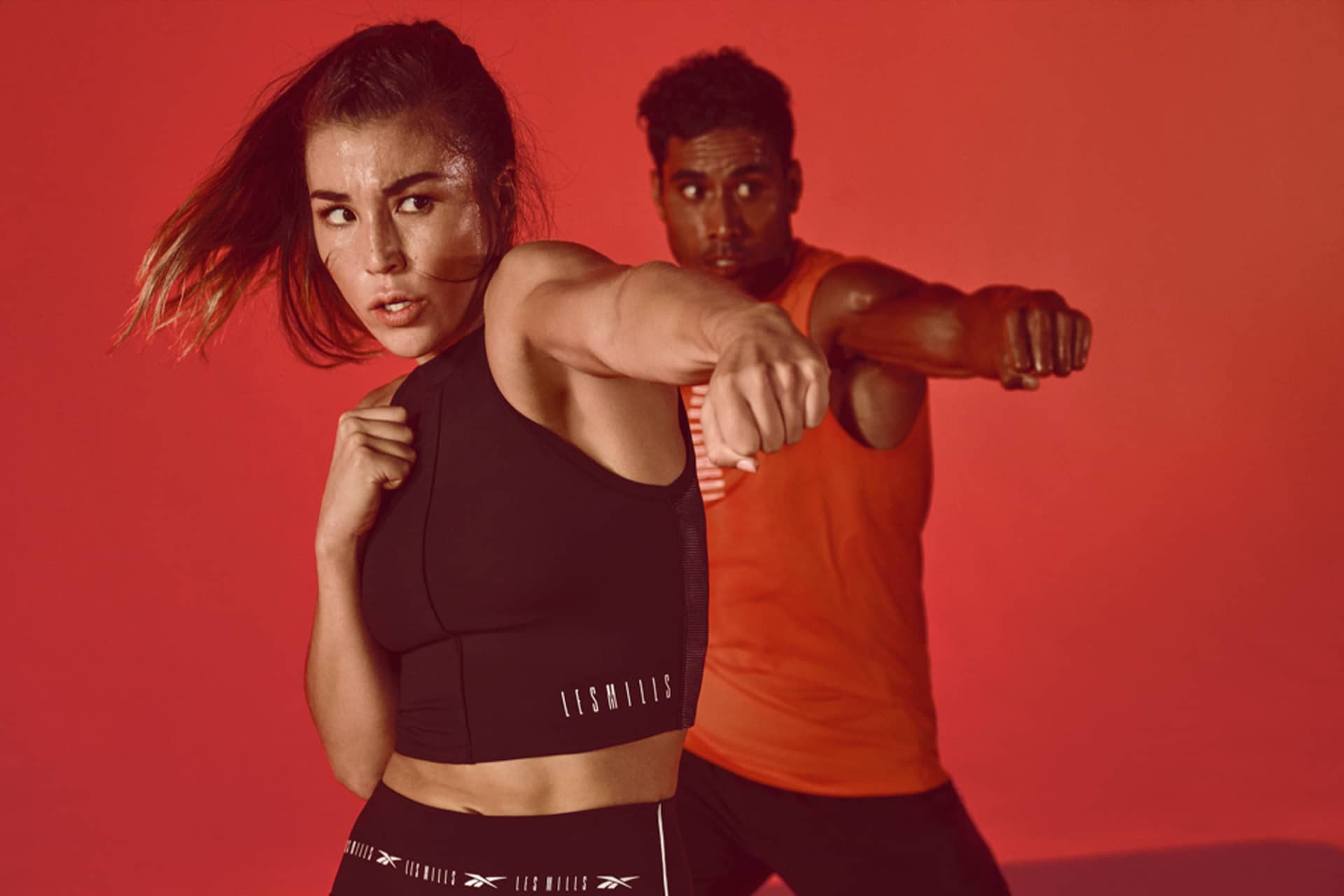 Les Mills Bodycombat
High energy
Instructor-led class. A high-energy, martial-arts-inspired workout that is non-contact. Punch and kick your way to fitness with no experience needed. Learn moves from Karate, Taekwondo, Boxing, Muay Thai, Capoeira and Kung Fu. Release stress, have a blast and feel like a champ. Bring your best fighter attitude and leave inhibitions at the door.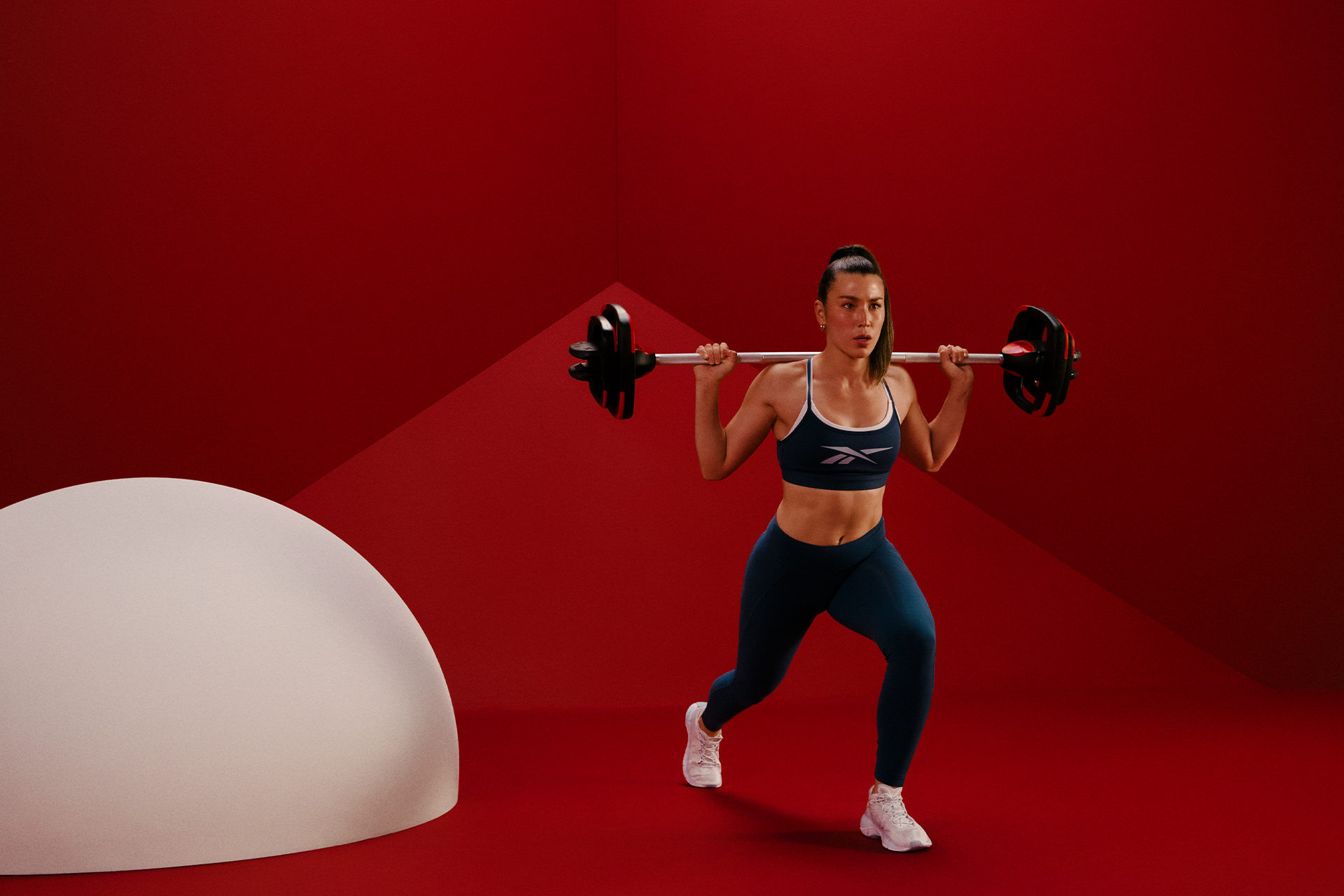 Les Mills Body Pump
Total body workout
Instructor-led class. Using light to moderate weights with lots of repetition, Body Pump gives you a total body workout. Helping you to achieve much more than you would on your own, you'll leave the class feeling challenged and motivated, ready to come back for more.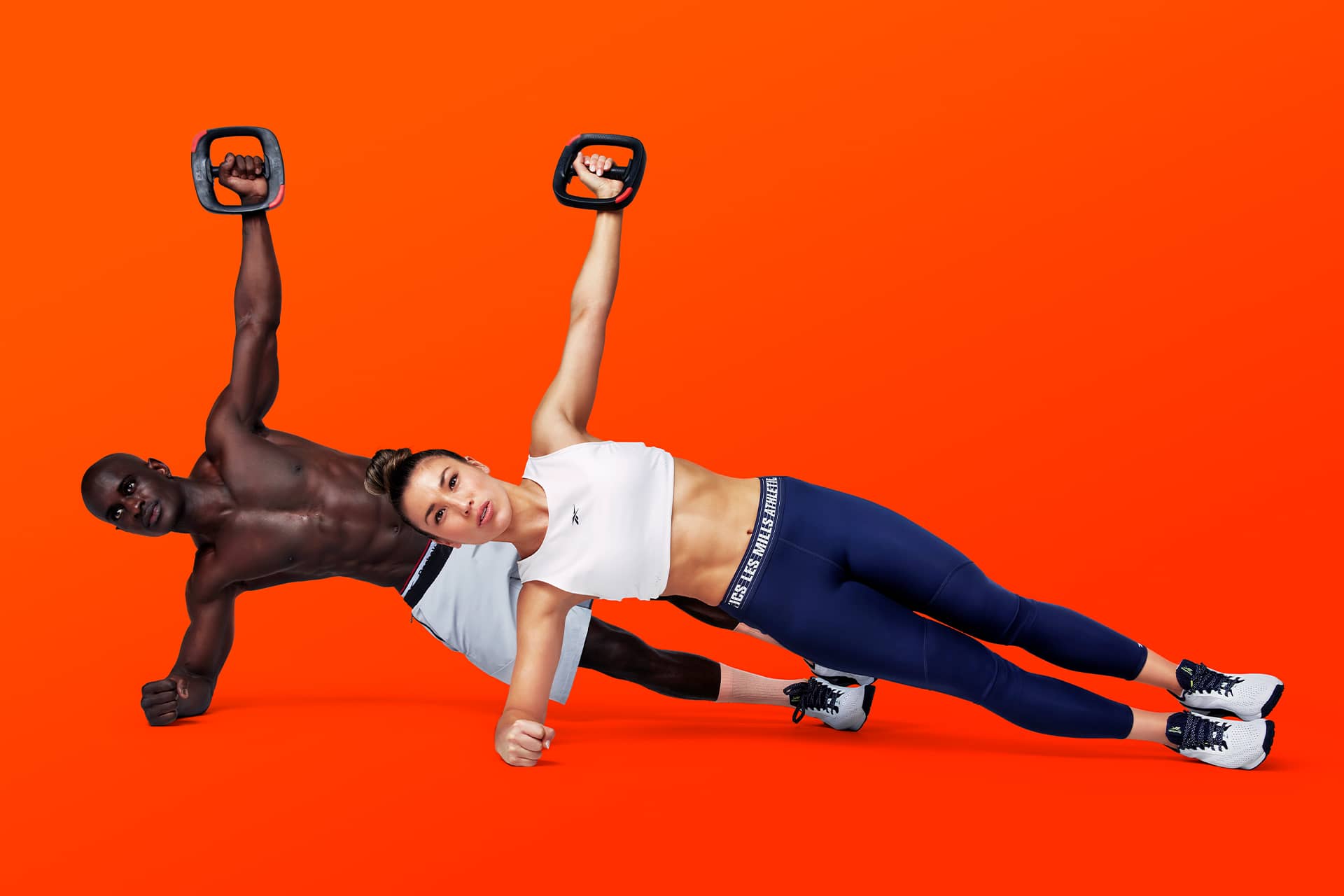 Les Mills Core
Strength, stability & endurance
Instructor-led class. Build strength, stability and endurance in the muscles that support your core, improve balance, assist injury prevention, and become better at everything you do.Working with resistance tubes and weight plates, as well as bodyweight exercises including crunches, & hovers.All the moves have options, so it's challenging but achievable whatever your level of fitness.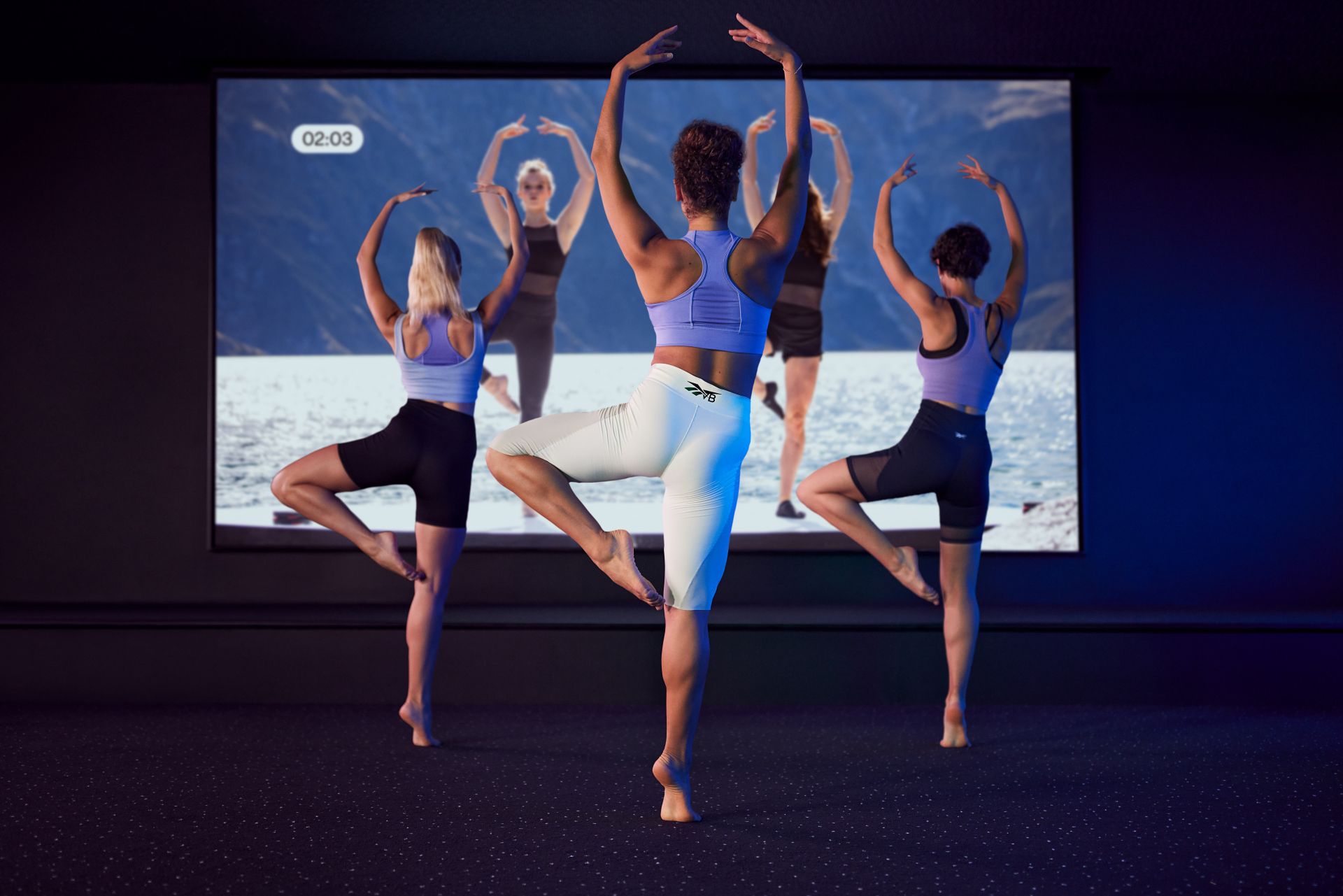 Les Mills Virtual Classes
On screen instructors
Build strength, stability and endurance. These workouts are designed to shape and tone postural muscles, build core strength, and allow you to escape the everyday. Virtual classes include Les Mills; Barre, Core, BodyPump, BodyBalance, Grit Cardio, Grit Strength & Grit Athletics.
Instructor-led class. Using Stages SC3 Bikes, with a display system on each bike, that allows riders to work to their optimal training level individually while in a group environment.
All fitness abilities are able to be in the same class and get the same workout, while simultaneously setting personal goals and tracking their performances.
Instructor-led class. A fun-loving dance workout with movements inspired by various styles of Latin American dance and performed primarily to Latin American music.
Instructor-led class. For the more mature member who would like increased flexibility and toning. 
No floor work, all seated and standing exercises.
Instructor-led class. A 5-10 minute warm-up, followed by a high-energy aerobic phase, moving into a lower body toning session, ending with a 10-15 minute abdominal workout.
Instructor-led class. Experience a mind and body connection through physical postures, breathing techniques and relaxation. Yoga can help reduce stress levels and improve overall health.
Why not try yoga stretch?
A yoga-style class to challenge, invigorate and strengthen, using a combination of moves that will improve flexibility, instill calm and enhance wellbeing.
Build on your core strength
Instructor-led class. Focusing on your body's core strength, improving your posture, through a series of low repetition and low impact stretching exercises.
Instructor-led class. Let the beat improve your body. Lights down low…disco lights on! This class is a fun, whole body work out, with basic dance and combat moves, including a core workout at the end. 
Instructor-led class. A workout that offers tremendous results for everyone. 
Essentially the same as an aerobics class, the water makes it much easier on your joints and muscles whilst strengthening the body and improving coordination.
Game for Life Activity Morning
Designed for the over 50's with a competitive edge, all abilities are welcome to take part in a 'Match' format where the 'Winner Takes All' and the match is played out to the end.
This multi-sports activity includes tennis, badminton and table tennis.
Instructor-led class. An energetic interval workout with different stations, techniques and styles each week for an intense and varied workout.
Enquire about a membership that suits you.