View the Summary of activities in China Fleet Golf Course here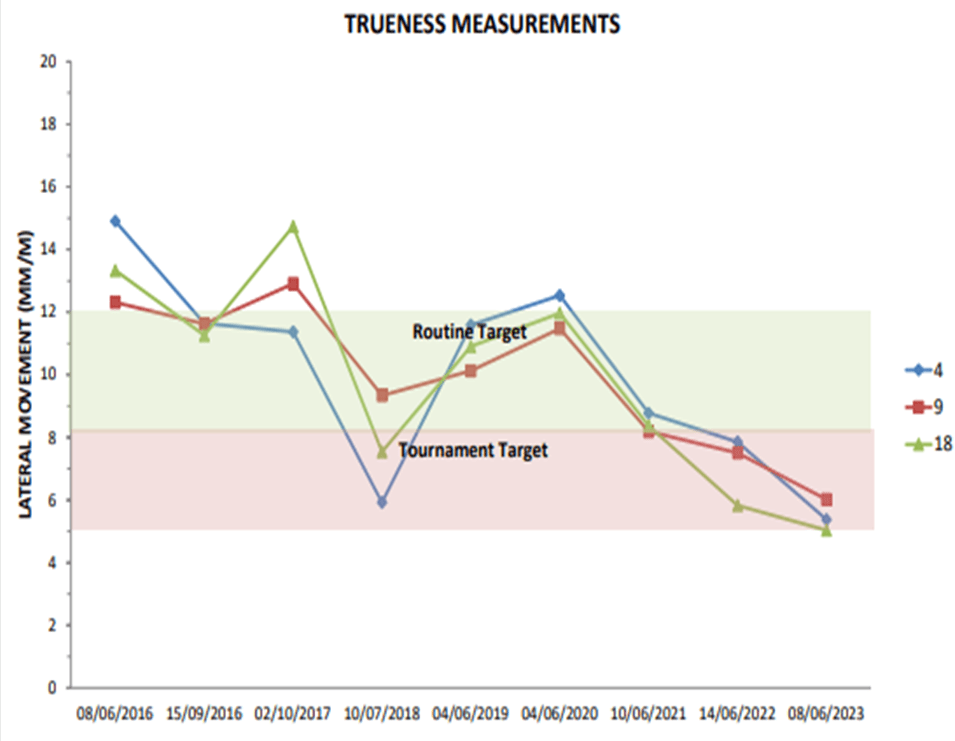 As can been seen in the above graph, over the recent years we have significantly improved the trueness of the greens, which many people in the industry see as more important than green speed. This has been a result in added aeration and thatch removal favouring bent grass establishment. Coupled with the application of around 120 tonnes of sand applied to the greens per year, smoothing out the surface. We then replaced our old vibrating rollers with a turf iron to further improve trueness.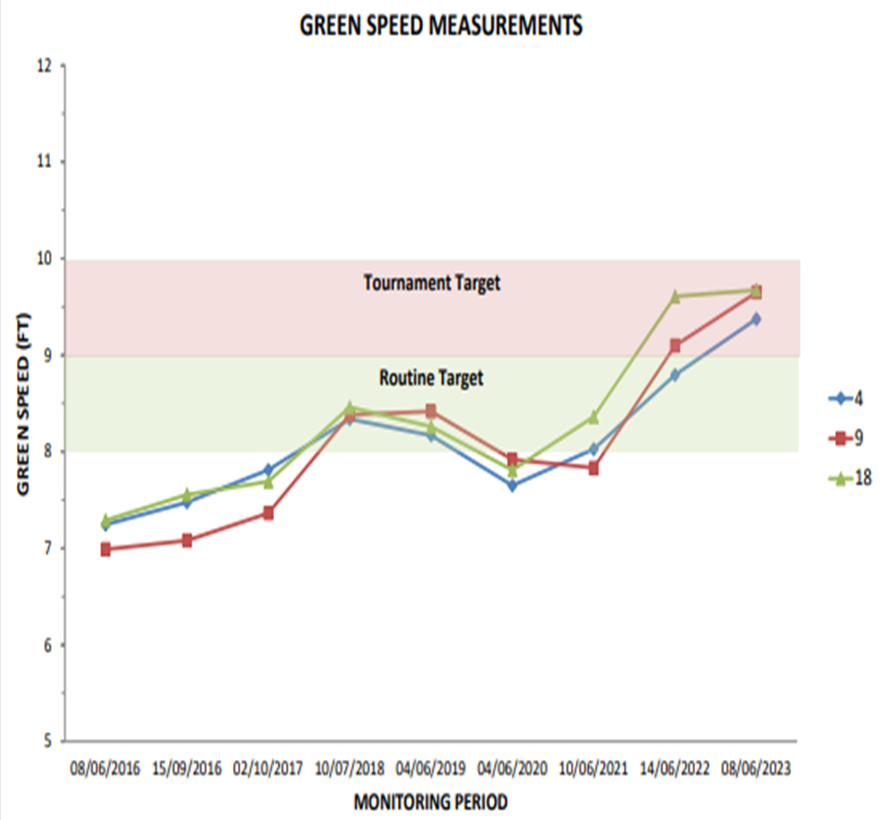 The above graph from the most recent STRI visit shows how much the green speed has improved since 2016. We developed an aeration plan originally to remove organic matter (thatch) and improve drainage. Once we had reduced thatch levels, we had a much better soil profile which bent grass can germinate and thrive in. That coupled with reducing moisture levels, deters annual meadow grass, and favours the bent grasses. We are now able to produce faster/healthier greens while maintaining sensible, sustainable cutting heights without putting much stress on the grass plant.