Try rowing…
without getting wet!
This weekend sees the best in the world of rowing gathered in Plovdiv, Bulgaria to race for World Championship titles for 2018 and with Great Britain sending 66 athletes, we're hoping for a good season.
Just looking at the athletes it's a sport that's very good for you but you don't have to risk falling into icy waters to get the benefits as you can also see great fitness results with indoor rowing too. In fact, the rowing athletes' training schedules include a large percentage of time on indoor rowers.
Rowing delivers a full-body workout as well as improving your cardiovascular fitness. It improves cardiovascular endurance and muscular strength by engaging all of the major muscle groups, including quads, hamstrings, back, shoulders, biceps, traps, lats, glutes and abdominal muscles. Above all that…..it's also great fun!
As part of our £200,000 gym refurbishment here at China Fleet, we're delighted to unveil new indoor rowing machines by the world's leading companies Technogym & Concept 2. Both types are amazing and we're already getting such fantastic feedback from members.
The Technogym SkillRow is truly one of the best machines you can buy. It has been designed to feel like rowing on the water, a feature that will help improve your technique if you do row outdoors – and also reduces the strain on the lower back. The SkillRow connects to your smartphone, which can be attached to the machine just above the console, to show workouts to follow and give immediate feedback on your rowing technique through the SkillRow app.
Our new Concept 2 Rowing Machine Model E is equally impressive. It's the luxury machine of the indoor rower world; solid and sleek, it has a 20 inch frame height, nickel-plated chain, and double powder coat with glossy finish. From a practical standpoint, the higher frame means easier on-and-off for those with tired knees or mobility considerations. I find getting off harder than getting on, so this one's perfect for me!
Whichever one you choose, you'll be impressed with the look, feel and connectivity of our new machines. Please do not hesitate to ask a fitness instructor on how to use them and how to get the most out of the equipment. Let us know how you get on and what improvements you see on your overall fitness.
Gym Opening Times – click here
Membership – click here
Find out more about out refurbshied gym – click here
See you next week & see you at the Club soon,
Debbie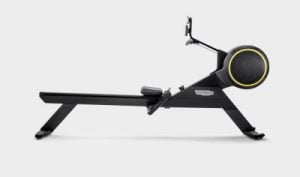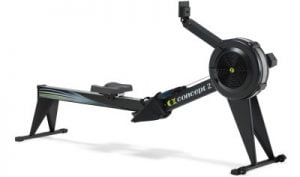 On the Devon and Cornwall border on the banks of the River Tamar, China Fleet Country Club is one of the South West's leading country clubs. With award winning golf, spa, beauty, gym, exercise classes, accommodation, bistro & brasserie and events, the Club is set in 180 acres near Plymouth. Trip Advisor Certificate of Excellence, Trip Advisor Green Leaders Gold Level & South West Green Tourism Silver Awards.